New SVG Web Release: Dracolisk
I'm proud to announce a new release of
SVG Web
. Our tradition is to go geek-tastic and name them after classic D&D monsters. This release is named Dracolisk, a crossbreed of a basilisk and a black dragon.
The Dracolisk is a truly fearsome creature, able to turn an enemy into stone with merely the gaze of the basilisk coupled with the acidic breath of a black dragon. Someone get that monster a breath mint.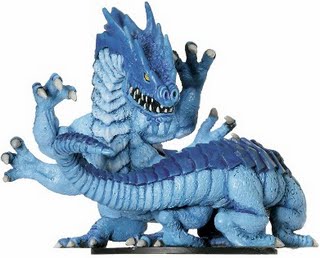 The fixes and additions in this release:
Many thanks from the core SVG Web team (Rick Masters, Brad Neuberg, and James Hight) to the many many contributors to this release:
Le Roux Bernard
Li Yang
Jonathan Pasquier
Michael Neutze
Ken Stacey from svgmaker.com
Karl from Zilles.com
k5tm from morrisons.us
bjtxmql
David Stern
drjlove
Thomas Kelder
Gregorio Palama
rdworth
Evan Adams
antihadron
alain.couthures
Eugene Lazutkin
Jeff Schiller
Duffy.Ty
rxt360
don.barthel
Download the release now
and
get started
! Please note that there are some breaking changes in this release that will affect code that uses older versions of SVG Web; more details
here
.
About SVG Web and SVG:
SVG Web is a JavaScript library which provides SVG support on many browsers, including Internet Explorer, Firefox, and Safari. Using the library plus native SVG support you can instantly target close to 100% of the existing installed web base. SVG itself stands for Scalable Vector Graphics, an open standard that is part of the HTML 5 family of technologies for interactive, search-engine friendly web vector graphics.