Volunteering for the X Prize, Part 5 - We Have Lift Off!
Wow, what an experience. The spaceplane comming down the runway to take off: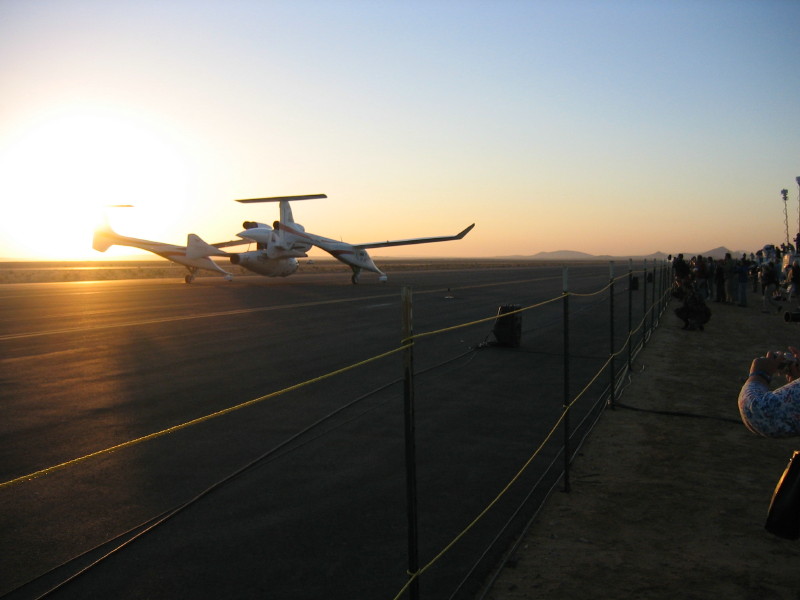 From
SpaceFlightNow
,
here is an amazing movie
of the seperation process and the rocket plane launching into space.
The flight went great. The details are still a bit hazy, but it seems like Mike Melvill's craft spun some 360 loops; he attributed them to piloting error rather than errors with the craft's design. In a joking manner he said it was a "victory loop." The flight was sucessful, though, and counts as an official first flight for the X Prize.
Mike said he would not be flying the next flight; evidently someone else will. They are going to analyze what happened; they would not say whether the spin would affect Monday's second flight.
The official altitude was higher than the previous altitude record for a spaceplane, previously held by the X-15 experimental aircraft. I still do not have the official value for what the altitude was; there will be a press conference in 30 minutes that will answer many of these questions.
Some more pics. Me and Melvill after the flight (well, he's behind me and probably doesn't know I exist :)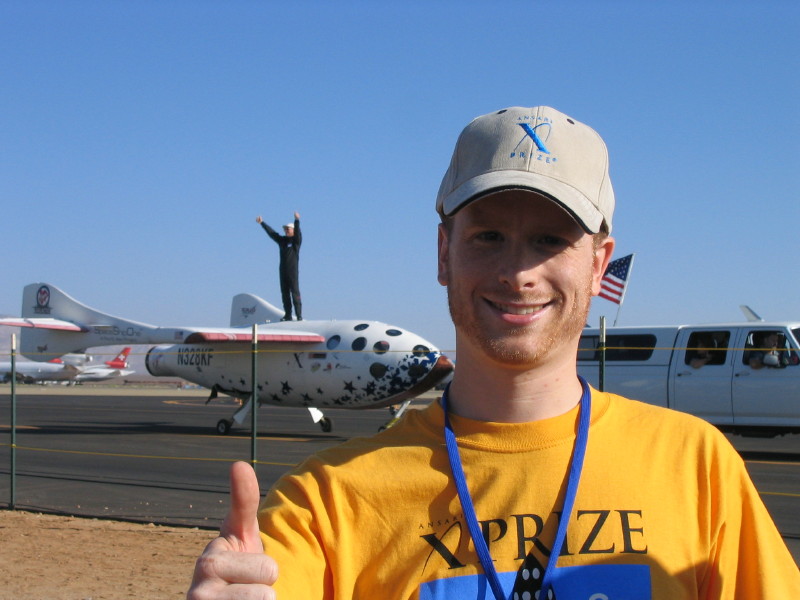 The media and media volunteers started setting up around four in the morning:
That bright star in the sky is Venus.
More shots of the mediasphere: